Black Bridge Coffee Day Virtual Run (FREE)
---
Do you love COFFEE!? We do too! Pinoy Fitness together with Black Bridge Coffee is giving away FREE 250g Coffee for 10 runners and 20% discount for everyone to all their premium coffee blends.
Let's celebrate International Coffee Day together with a FREE Virtual Run! Pledge to run a 5K, 10K or 21K between October 1 to 8 to earn the PF Atleta Coffee Day Virtual Badge, a 20% discount coupon from Black Bridge and a chance to win a FREE 250g Premium Coffee.
Promo Mechanics:
20% discount on Black Bridge Coffee products for all finishers
1 x 250g Black Bridge People Are People blend to first 1-5 raffle winners
1 x 250g Black Bridge Coffee (random blend) 6-10 raffle winners
Coupon codes will be sent via SMS after the Virtual Race ends on October 8
Note: Delivery Fee is not included
Black Bridge Coffee Day Virtual Run (FREE)
October 1-8, 2020
5K|10K|21K
Anywhere in the World
Registration Fee: FREE!
Registration Venue:
1. Web Browser – https://app.pinoyfitness.com/
2. IOS | Apple App Store – https://itunes.apple.com/ph/app/pinoy-fitness-atleta/id1436675433?mt=8
3. Android | Google Play Store – https://play.google.com/store/apps/details?id=com.pinoyfitness.app
Reward: Virtual Badge
Sponsored by Black Bridge Coffee:
Note: 20% discount on Black Bridge Coffee products for all finishers
Follow Black Bridge Coffee on Instagram – https://www.instagram.com/blackbridgecoffee/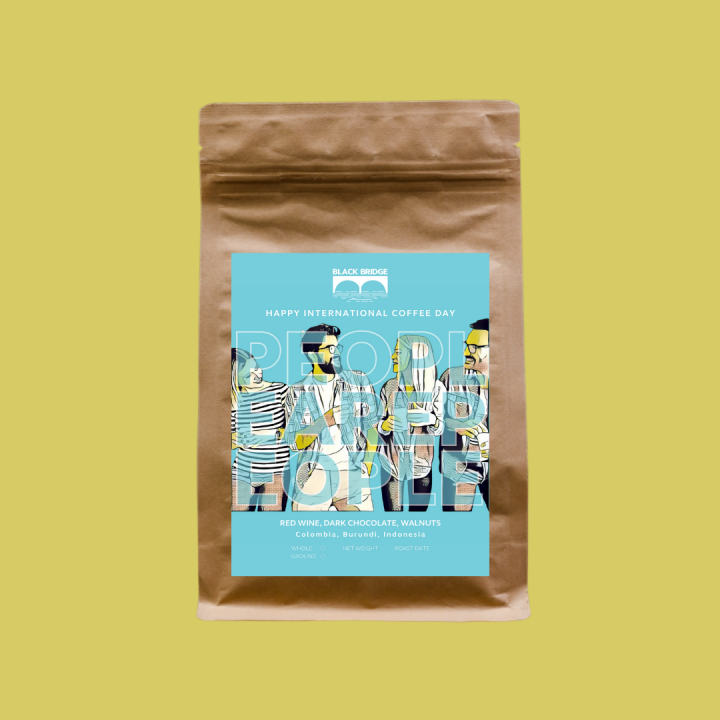 About the People are People Blend:
Our world is full of amazing people who are unique in so many ways. Be it culture, ethnicity, beliefs, passion, style, or all of the above, we know that each person is truly something special. This diversity defines our infinitely interesting world, and we're all better for it.
And while we celebrate diversity and embrace our own individuality, we also recognize the few things that tie us together, like a cup of coffee and an infectious smile.
For this year's international coffee day, Black Bridge Coffee blended beans from Colombia, Burundi, and Indonesia that gave us tasting notes of red wine, dark chocolate, and walnuts—surely something that will bring a smile to every coffee drinker anywhere in the world.
People are people. And if they drink coffee, they're our people. Advanced happy international coffee day!
How does a Virtual Race work?
– Choose and Register on a Virtual Race
– Use a GPS-tracking running app, watch or treadmill
– Track and Finish the Race
– Take a photo of your result
– Submit your Run
Rules:
"No completion, no reward" policy; This race is based on honour system, periodic checks will be done on the submissions.
All GPS-based App and Treadmill Submissions are allowed.
Account will be suspended if fraudulent results are found
---